Banana Pancakes
Ingredients: (to make about 15 small pancakes)
3 large ripe bananas
1/4 cup honey or maple syrup
3/4 cup of our oat drink
1 1/2 cups spelt flour
3 tsp baking powder
1/2 tbsp cinnamon powder
1 egg (optional)
Served with:
1 banana
Honey or syrup
Red berries
Plant-based yogurt to taste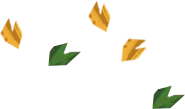 Method
Mix together the flour, baking powder and cinnamon in a bowl.
Mash the bananas and beat them well. Add the honey or syrup, the oat drink and the egg and mix.
Then add the flour to the mixture and beat them together.
Grease a non-stick frying pan with a mild oil and heat at a medium setting.
Pour approx. 1/3 of a cup of the mixture into the pan and gently fry the pancake on each side for 2-3 minutes.
Serve with a few slices of banana, red berries, yogurt to taste and drizzle a little honey over the top.