Blueberry Cake
Ingredients:
1 ripe banana
3/4 cup of our oat drink
1/2 cup whole sugar
1+½ cups spelt flour
1/2 sachet baking powder (see instructions)
1 cup blueberries
1 cup chopped walnuts
1/2 cup chopped chocolate
1/2 tsp vanilla powder or 1 tsp vanilla essence
A pinch of salt
Honey or maple syrup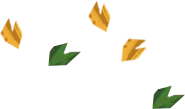 Method
Preheat oven to 180° and line a 20 cm (approx.) cake mould with greaseproof paper.
In a bowl, mash the banana well with a fork and then mix in the sugar, milk and vanilla.
Sieve the flour, salt and baking powder into another bowl.
Gradually add the flour mixture to the liquid, ensuring there are no lumps.
Add the blueberries, walnuts and chocolate and mix it again.
Pour the mixture into the mould and decorate with a layer of chopped walnuts and a little brown sugar.
Bake for 35-40 minutes (or until a wooden toothpick comes out dry).
Take it out of the oven and place on a wire rack to cool.