POLLEN AND TURMERIC SMOOTHIE WITH YOSOY OATS 0% SUGAR
1 banana
1 tbsp. coconut oil
1 pinch of salt
1 mango – ½ tsp. bee pollen
1 small piece of fresh turmeric
1 pinch of pepper
375 ml OATS 0% Sugars
VIEW PRODUCT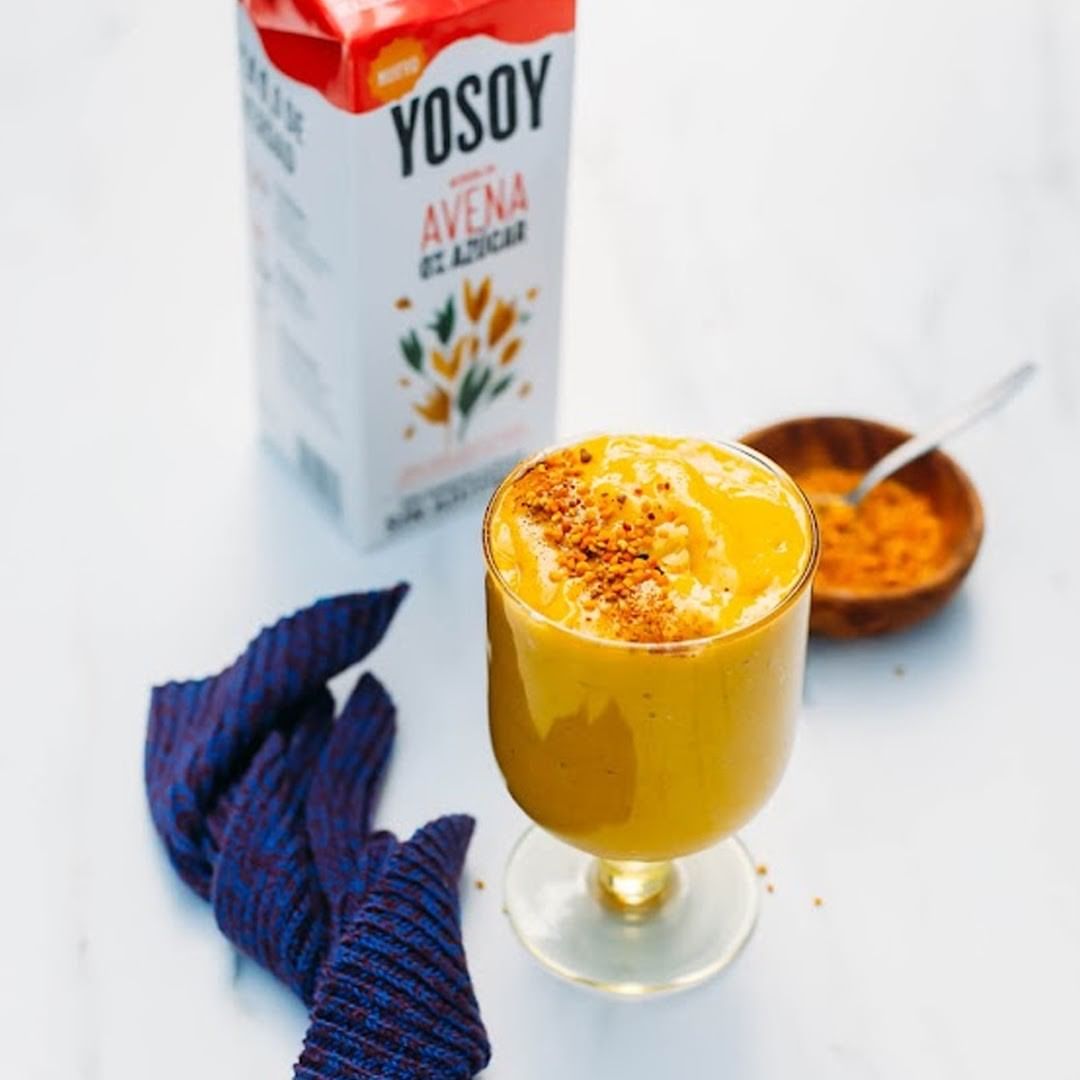 PREPARATION (STEP BY STEP)
1. Peel and cut the banana into round slices. Place in a frying pan with 1 tsp. of coconut oil and the pinch of salt and caramelise the slices for about 3 minutes, or until golden brown on both sides.
2. Put them in a blender with the chopped mango, ½ tsp. of bee pollen, a small piece of fresh turmeric, a dash of pepper and the 0% sugars Oat drink.
3. Blend until very creamy.
4. Serve